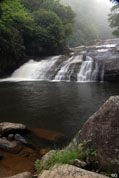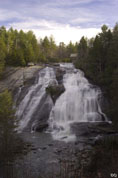 About WBlueBook.com
The "W" in WBlueBook.com stands for our name, Whitcomb. That part is easy to explain.
The "BlueBook" portion takes a bit more explanation. No, it has nothing to do with the customary usage, as defined by Wikipedia: "Blue book ... It often refers to an almanac or other compilation of statistics and information." Nor does it relate to the single word, "Bluebook ... A Uniform System of Citation, a style guide, prescribes the most widely used legal citation system in the United States."
Rather, our use of the term "Blue Book" traces back to a 1977 Leinan Family Reunion held in Leinan, Saskatchewan, Canada. At that reunion Jim and his mother had a collection of family genealogical information bound in a blue notebook. People kept asking, "Have you checked your family information in the Blue Book?"
The name stuck. Shortly after the reunion the information in that compilation was published as a book: The Blue Book: The Descendants of Anders Olsen Oplandsplads and the First Leinan Reunion (1978). Since then we registered the WBlueBook.com site and have used it as our family web presence.
As for the logo, hopefully you see the "W" for Whitcomb. The "J" and "B" are for our first names, Jim and Brenda.
This site is a collection of material from our family. It includes joint materials (the published genealogy materials), Brenda's work (some of the quilts), Jim's work (see CSTS and the published Collected Works Series), additional family contributions (additional quilts), and just some fun (Sudoku).
Look for additions over the coming years. Much of our life seems guided by the "Slow and Sure" bowling team name from when we joined a league as novices years ago. So it will likely be that the changes here may be "slow and sure."
Contact us at csts (at) wbluebook (dot) com