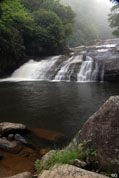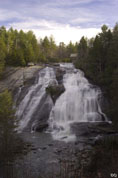 CSTS is an entity formed by Jim after his retirement to provide customized and personal computer application training and support to individuals and organizations.
The only remaining active area following his second retirement is the Test Script Generator (TSG) developed for the County Boards of Elections in North Carolina.
The following short list highlights several of the areas in which CSTS was active in the years between retirements:
Automated Tracking System: a custom database application used by the Transylvania County Board of Elections to assist in testing and inventory control of critical election equipment, and to provide testing documentation required by the state.
Website Design and Implementation: produced small custom web sites including client (javascript) and server (perl) processing and database (MySQL) access. Sites developed include: The Auction Advantage, Transylvania County Board of Elections, and this site.
Computer Training and Support: provided Windows and Microsoft Office one-on-one coaching, small group, and class room experiences tailored as needed.
Photo Collection CD/DVD Creation: created souvenir collections for mission trips and other group activities.
Jim and CSTS (one and the same) can be contacted at csts (at) wbluebook (dot) com. For further professional information for Jim, see his short biography.
Contact me at csts (at) wbluebook (dot) com
| |